A 10 year argument with my wife is finally over.

via
Betty Vs. Cloris.

via
"Lets-a-go" he whispered into a half-empty flask.

via
Dirty sheets™ A viacom company.

via
We get it Pennywise, you vape.

via
Found in a Florida grocery store. That's how you sell some produce!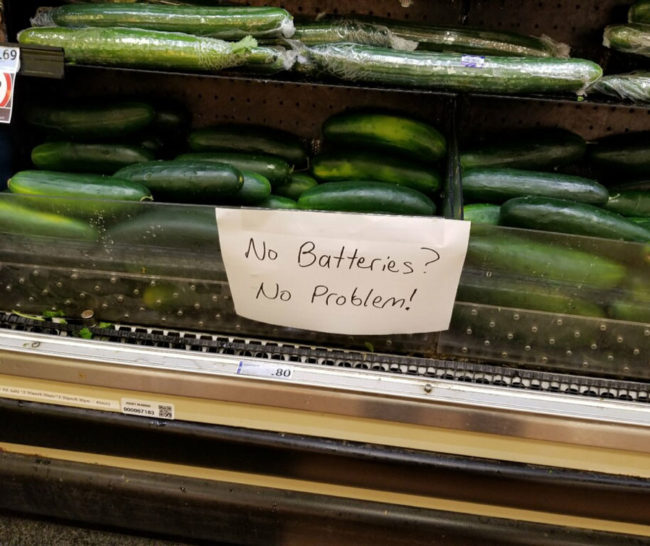 via
One giant size shit bitch bear.

via
This card would be more convincing if Old Navy didn't sell them in packs of eight.

via
This dragonfly looks like he just farted and is really pleased with himself.

via
Met my mum's new cat yesterday- she has some interesting markings (the cat, not my mum).

via
Let it shine.

via
My cat found the water cooler button.

via
Me too plant… Me too…

via
My friend's back seat, in preparation for hurricane Irma.

via
Inception.

via
The licence plate on this hearse.

via
Best stupid purchase ever!

via
A co-worker graded the new manager's notice.

via
Powered by WPeMatico