My boss's coffee mug.

via
This Burger Kind ad above a McDonald's restaurant.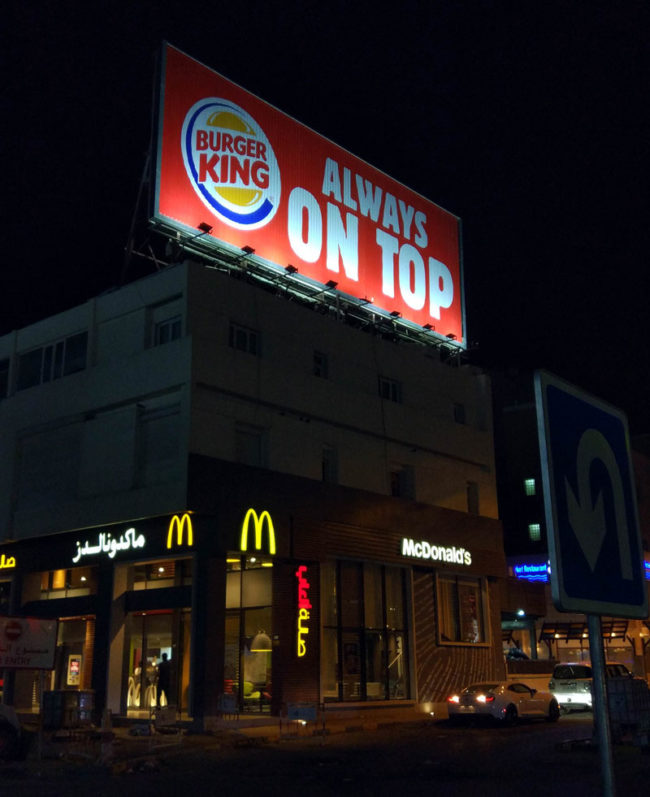 via
When roommates disagree.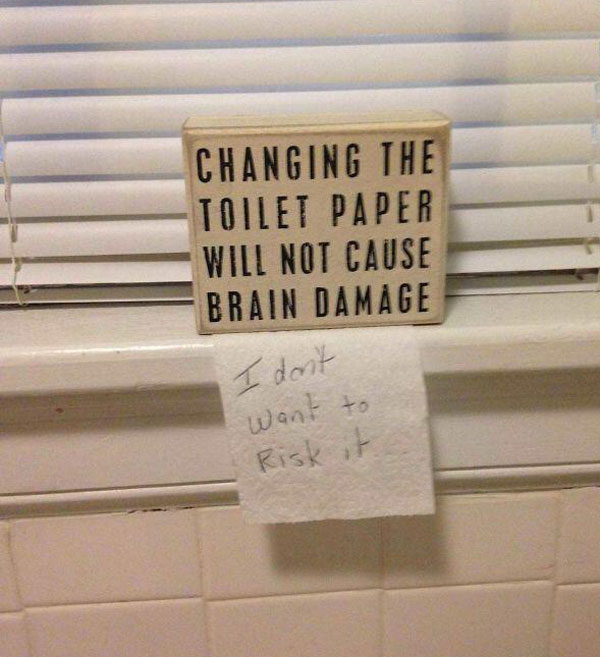 via
This guy took my order at a Taco John's.

via
One picture has never encapsulated my life as a parent more.

via
There's a new Bishop at the Catican.

via
This Save the Date wedding note.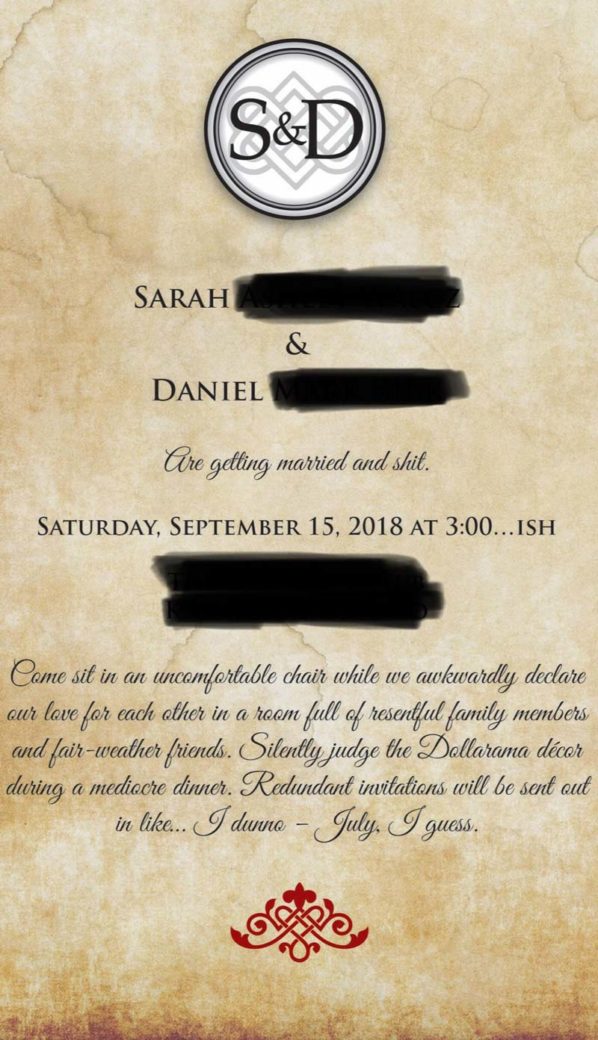 via
Family game night. Can you guess the winner?

via
Walked in on the SO sleeping. I'm not sure she's human.

via
Go Go Gadget Plunger Hat.

via
Peter likes old people.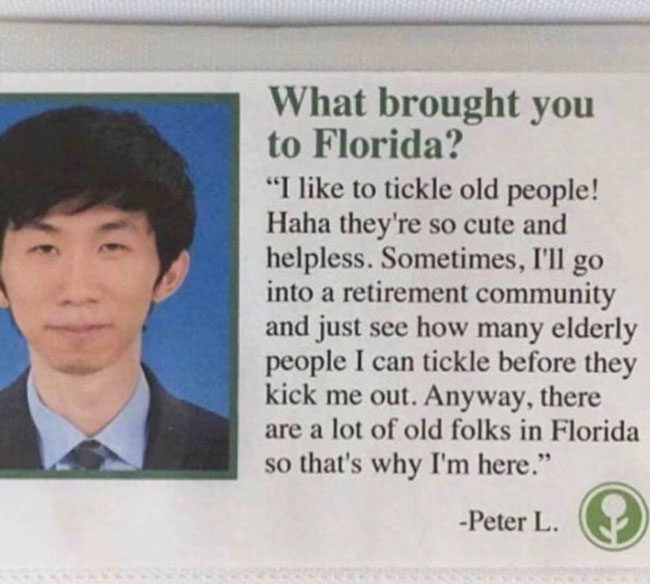 via
My kind of game.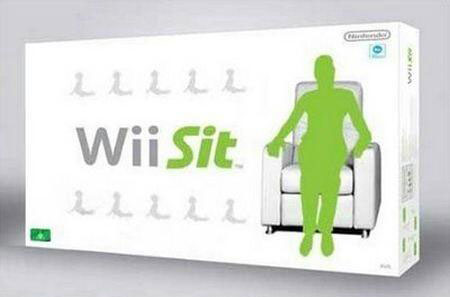 via
I've seen some strange things in my day, but a lunch tray, bag of hot dogs and dirty socks in a bathroom stall?

via
It's for a good cause.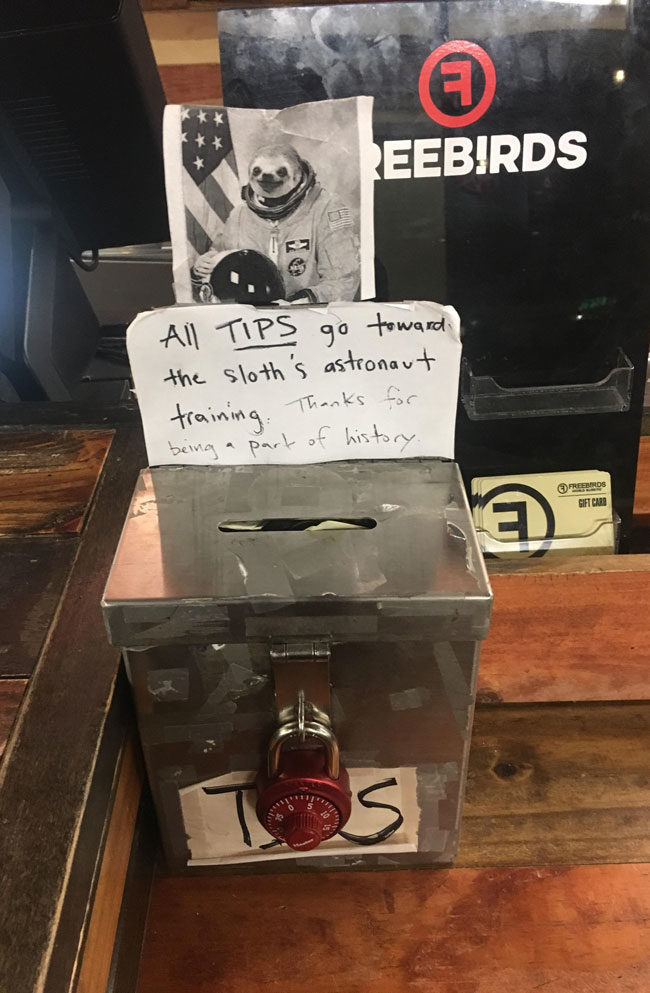 via
My hotel should hire better staff.

via
Someone really likes shark week.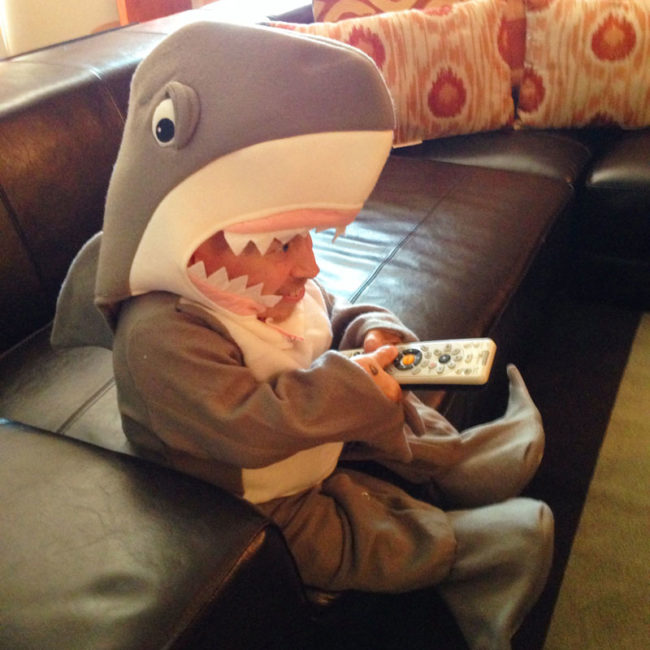 via
Someone forgot a hyphen.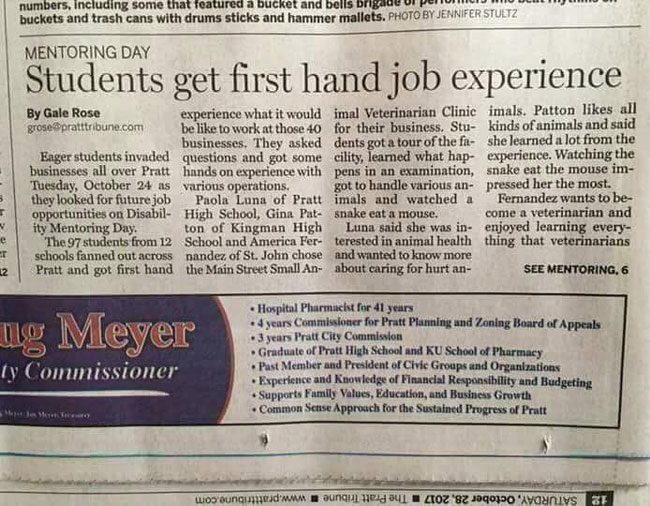 via
Powered by WPeMatico